Zain KSA balance check code is free to update you about your remaining balance in this way, and you will get to know how to check the remaining data on the Zain number. Zain data balance checks online and through other free methods are also possible.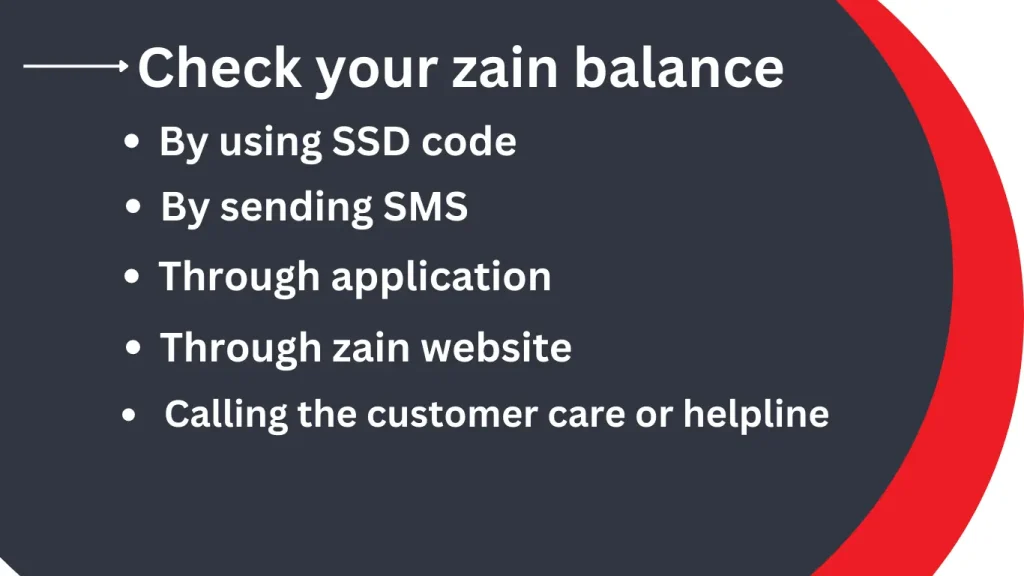 The first thing we do after buying a new SIM is to check its balance, and at the start, we do not know the codes to check the balance. Therefore for your ease, we will tell you five ways, including the codes, to check the balance of Zain
By using the Code
Sending an SMS
Through application
Calling customer care or the helpline
Through Zain website
Zain Balance Check by using USSD Code
The first method is the standard method that we have been using for years to check the balance of your Zain account. Follow the steps to know your balance.
Open the dialer of your phone.
Dail the Code *142# and the system will show the balance immediately.
You will receive a message showing you the details about your current balance in SIM and the expiry date of the balance.
Zain data balance check through dail the Code *405# the system will show the data or internet balance.
Zain Balance Check Through SMS
Another way to check a balance is by sending an SMS to 959 or 700212. To do this, Simply send the text 'BC' to 959 or 700212, and you will receive an SMS immediately containing information about the remaining balance.
Balance check Through the App
This is another way to find out more information about Zain Balance Check. First, you must install the App from Play Store or iTunes on your mobile. So open the app and log in with your credentials. Your balance will display on your mobile screen.
Balance check by Calling customer care or the helpline
Call Zain Customer Service number (959) and press 1 for information on your current balance. The helpline is accessible at all hours of the day, so you can call them anytime to find out about your credit balance.
Balance check through Zain Website
Another way to balance checking is through Zain web. You can check your remaining balance, leftover internet data, and SIM balance.
Conclusion
Zain telecommunication company provides several methods to help you find the balance information on your SIM. However, if you need help, post your concerns in the following comments.
FAQ
Description
Zain KSA is a telecommunications company based in Saudi Arabia. To check your balance with Zain KSA, you can dial *142# from your mobile phone and follow the instructions. This will provide you with your current balance, as well as any available credit and validity period. You can also check your balance through the Zain KSA mobile app or by logging into your account on the Zain KSA website. Keeping track of your balance is important to avoid running out of credit and to manage your usage effectively.